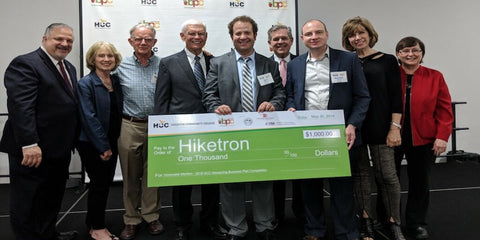 Hiketron Wins Honorable Mention at the 2018 HCC Newspring Business Plan Competition
By Aziz Hikem Dec 14, 2019
Hiketron made it to the top 5 finalists in the New Spring Business Plan Competition. We feel blessed that our business plan and products have been reviewed and appreciated by retired and current fortune 500 CEO's. We have an amazing  pipeline of ideas and products that will change the way people do laundry forever. 
A small Brookshire company, that found itself going head-to-head with a Hollywood movie studio, has finally settled a dispute over a comparison with one of the studio's premier...

We wanted to thank our customers for their feedback about our products and services. We have reviewed surveys and emails from all of you and decided...